Categories
News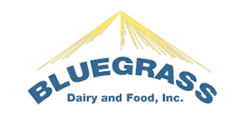 Located in the heart of Bluegrass Country, Bluegrass Dairy and Food is a leading supplier of specialty ingredients for the food industry.
Cheese Powders
• Cheddar
• Cheddar Blends
• Parmesan
• Romano
• Blue
• Swiss
• Asiago
• Monterey Jack
• Provolone
• Colby
• Gouda
• Manchego
Other Products:Shortening Powders
Margarine Powder
Non-Dairy Creamers
Butter Powders
Sour Cream Powders
Bakers Cheese
Yogurt Powder
Cultured Skim Milk Powder
Cultured Buttermilk Powder
Cream Cheese Powder
Whole Milk Powder
Juice Powders
Whipped Topping Base
Emulsifiers
Welcome to WordPress. This is your first post. Edit or delete it, then start blogging!
Print This Page